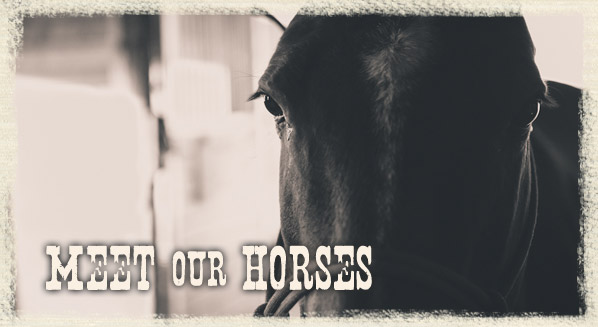 Angel
Angel is a beautiful bay Quarter Horse. She is calm, eager to please and lives up to her name on a daily basis.
Her knees no longer allow her to be used as a team penning horse but a retirement of looking after children suits her well.
Angel thrives under the love of kids and thoroughly enjoys a good grooming.
Mysti
Mysti is a retired national show horse, which is a Saddlebred and Arabian cross.
Her coloring is a Gray Tobiano Pinto and she just turned 22 years old.
She is a very sweet, smooth riding mare for children and is happiest when she has a job like this to do.
LEARN MORE:
> About Us
> Board Members
> Volunteers
> Local Partners
"The days the children come and spend time with me are the best. They brush me softly, give me kisses and hugs, scratch me where I can't reach, and talk to me like I am their favorite friend. When I hear the gate open and see them walk in, I can't wait to greet them and love them, too."

– Angel, a horse