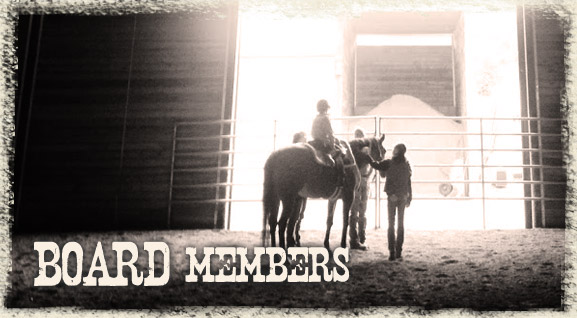 Glen Gordon
Glen Gordon exercised his entrepreneurial spirit by opening his first company in Ontario, Canada, in 1972. He has been involved in operation and ownership of several businesses, actively working in the construction industry since that original startup. Glen is a member of Fall City Community Association and The Snoqualmie Valley Chamber of Commerce. He currently serves on the Board of Directors for Compassion in Action and Mountain River Youth Ranch.
Shane McKinnie
Shane is an attorney for the Snohomish County Prosecutor's Office and a Reserve Officer for the U.S. Navy. He grew up in Snohomish County and lives in Seattle with his wife and three children. Shane has served on the Board of Directors for Mountain River Youth Ranch since 2010, and has been involved with Mountain River since 2008.
Heather Grunkemeier
Heather Grunkemeier fell in love with horses at age 10, and she's now learning dressage and show jumping. She is a 13-year Expedia veteran and is currently Director of Product, EMEA. She lives in London after spending 2 1/2 years in Singapore. Heather loves traveling and seeing the world; her favorite country is India for its vibrancy, passion and energy. Heather is the daughter of Patti and Brian Grunkemeier (residents and small business owners in Snohomish), and sister to Stefan Grunkemeier, (Snohomish-based business owner, father of three amazing boys, and husband to Rachna Grunkemeier).
Sherrie Davis, Founder
Sherrie has loved the outdoors, kids and horses for as long as she can remember. She is currently a Physical Education Teacher, mother to four and grandma to four.
She heard and read about an Oregon woman named Kim Meeder and realized they shared a similar passion: building hope and resilience into the hearts of hurting and at-risk children using horses who themselves needed rescuing and rehabilitation
Sherrie has attended Clinics at Crystal Peaks and shares a similar heart to speak hope into the lives of kids and families.
In 2007, after meeting Glen Gordon at the clinic in Bend, OR, they teamed up and founded Mountain River Youth Ranch.
LEARN MORE:
> About Us
> Volunteers
> Local Partners
> Meet our Horses
"We had so much fun at the ranch. Thanks for all you do!"

– A mom