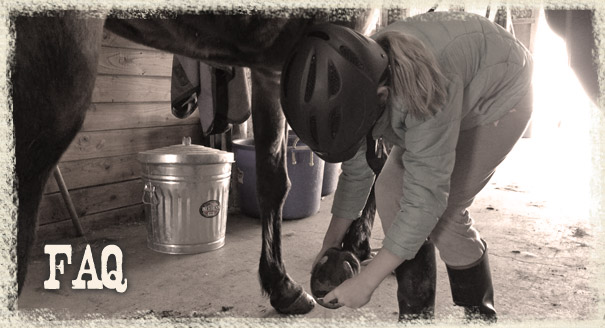 Does it cost to bring a child?
The ranch has always offered its programs completely free of charge. We've been deeply blessed by our incredible family of donors from around the world who have committed funds to support what the Lord is doing through the ranch. Because of this rich provision and generosity, no family has ever needed to pay to participate here.
Is any special clothing required for a child to ride a horse?
Yes. To ride, the children need closed-toe shoes, preferably boots. No sandals or flip flops while riding. Children also need a helmet.
(NOTE: We have a selection of certified helmets for the children to use and a collection of boots. Most children are able to find a pair of boots in their size to borrow for their session.)
Can a child bring their own helmet when they ride?
Yes. You are welcome to bring your own, but it needs to be a Certified Equestrian helmet.
What should my child wear?
Children will want to dress for the weather. We will spend some time inside and some outside. Here's a list of what to consider:
T-shirt (something that covers the shoulders and complete torso)
Long pants (jeans if they have them)
No baggy clothes or clothes that are too tight
Warm clothes in the winter, (gloves and something to cover the ears)
Shoes they don't mind getting dirty
Boots for riding (if they have them — otherwise, we have a collection)
Do you offer ranch tours?
Yes. People may come and visit the ranch. Please call in advance, (425) 210-4223, so we can have someone available to give you a tour. If you are bringing children who may want to ride, let us know so we can schedule them for a session while you are here.
How can someone become a volunteer?
We encourage everyone who is interested in volunteering to come and visit the ranch during our Sessions and see the many roles and ways to help with what we do.  We have a volunteer application that can be filled out and brought with you or emailed to the ranch.
"I'm counting the days until my granddaughter gets to visit again."

– A grandma